an academy for parents and educators
Pared Academy

Providing concrete insights for parents and educators to help children thrive today.
The Pared Academy is a think-tank of experienced educators within Pared Foundation. 
Our role is to collaborate with parents and teachers, identifying the real challenges in raising children today, and coming up with innovative and effective solutions for them. 
We source the best and most current research, together with the wisdom of experience, in order to provide resources for parents and educators of the Pared schools and the broader community.
Collaborating with parents and educators to help children achieve their personal best, so they can serve others and make a positive impact on society.
Pared Academy provides endorsed professional development for teachers and sources the best in research and educational resources for parents and staff of the Pared schools as well as the broader community.
As a leading body in character education and development, Pared Academy seeks to serve all parents, schools and educators who value an integrated vision of education, which seeks to develop all aspects of the person: mind, heart and will.
Upcoming Courses for 2022
These courses can be registered as professional development electives under section Educational leadership Standard 1 /7
Free Hearts
AUGUST
Explore your three centers of freedom and responsibility: reason, the will and the heart.  Develop a free heart – a heart accustomed to saying "yes" to transcendent inspirations that manifest themselves in the depths of your being.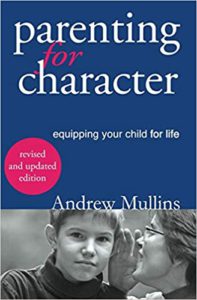 Parenting for Character
In this book, Andrew Mullins, former Headmaster of Redfield College, Sydney, argues that parents need to help build character: it does not just evolve. He explores how to encourage young people to think independently and make choices that are good for themselves and others. The advice for parents in this book is clear and simple: lead by example, ensure that good habits are encouraged repeatedly, nurture the spiritual dimension in your life, and show love and affection to your children.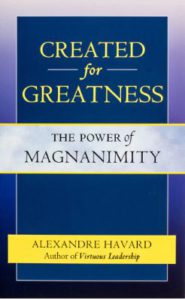 Created for Greatness
Created for Greatness explains the virtue of magnanimity, a virtue capable of setting the tone of your entire life, transforming it, giving it new meaning and leading to the flourishing of your personality. Magnanimity is the willingness to undertake great tasks; it is the source of human greatness. Along with humility, it is a virtue specific to true leaders emboldened by the desire to achieve greatness by bringing out the greatness in others. Complete with practical steps and points for personal examination, this book will not only inspire you, but will place you firmly on the path to a more magnanimous life.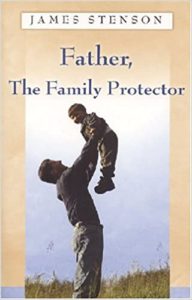 Father, The Family Protector
Educator James Stenson explores how fathers exercise their powerful and particularly masculine contribution to family life. He spells out how successful fathers deal with their children in the more crucial areas: family rules, discipline, schooling, sports, recreation, the media, and ongoing teamwork with one's wife.
a podcast brought to you by
Visit Us
839 Old Northern Road Dural,
NSW 2158, Australia
meet us
Monday - Friday
8:30am - 4:30pm